I asked AI to write a poem about Cullercoats, and this is what it came up with 👀
Quite bizarre and actually pretty good!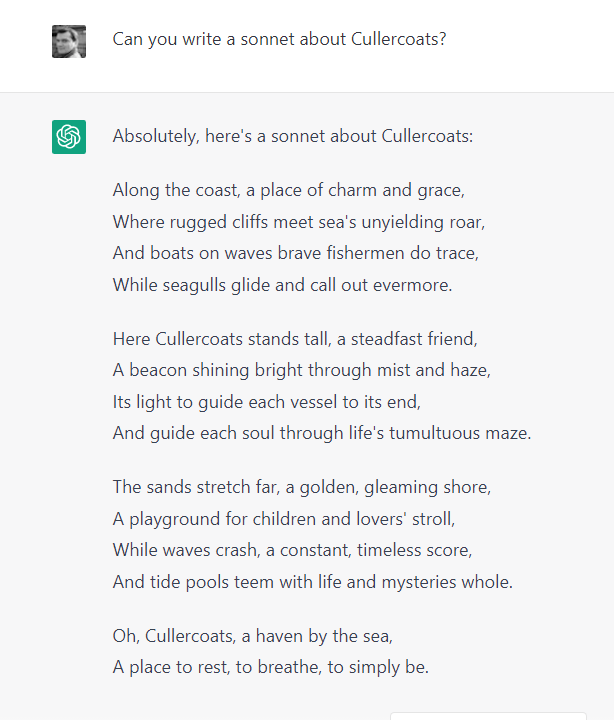 Alan Turing, when defining his eponymous test for artificial intelligence, used the ability to compose a poem about the Forth Bridge as his prime example. I'm sure he'd be awestruck by how far computing has come. This was written practically instantly.